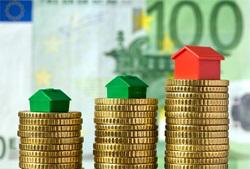 Turkish property to foreigners rose by almost 60% per year.
Real estate sales to foreigners in Turkey between January and November 2014 increased by 59%.
These data are published statistical agency of Turkey (TÜİK).
Foreigners bought an average of 1.550 units in the month. The largest number of acquisitions took place in Antalya, where non-residents bought more than 6.000 housing units.
Istanbul is the second most popular region among foreign buyers, where foreigners have purchased more than 6.000 objects.
Sales in these two regions accounted for 71% of all real estate sales to foreigners.
Recall, according to the Ministry of Economy, in the first seven months of 2014 foreign buyers have invested in Turkish square meters of $ 2.2 billion, ie by 63.9% more than the same period of 2013.
28/02/2015