Golf property for sale in Turkey - Belek property, Antalya property. Off-plan properties Belek
Luxury golf villas and apartments in Belek Turkey for rent
King Property Developer
Properties direct from the developer
KING REAL ESTATE & CONSTRUCTION is the leading propert agency and developer in Antalya, Turkey. We can offer you wide range on new build and off-plan properties. We service proudly each client who wants to buy property in Turkey with different needs and requirements, subsequently our property service is individually tolerated to suit you. We aim to ensure that property for sale in Turkey is promoted to fulfill your individual requirements and/or ensure excellent investment potential.

King Real Estate Belek - Our Service
new build golf villas and apartments
OUR COMPLETED DEVELOPMENTS BELEK


We are the exclusive real estate partner of National Golf Club Antalya and Gloria Golf Courses in Belek
Golf in Belek
Subsidized inspection trip to Belek
We offer individual inspection trips to Belek, Turkey. Please contact us for details.
Buying property in Turkey
Buying property in Turkey is not complicated; all conveyance procedures are carried out legally in the deed office. A title deed is an official document which shows the owner of a property in Turkey.

Buying property in Turkey
Reasons to buy property in Turkey
Since 2003 thousands of foreigners had purchased property in Turkey. The value of property investment in Turkey is increasing every month and you can expect a minimum rise of around 35% per annum.

Reasons to buy property in Turkey
Belek Beach Park
Fantastic Beach Park is now opened in Belek. Build on the total area of 95.000 m2 the Beach Park is the place where you can spend the whole day enjoying the sun and the sea, and at the same time join a wide variety of activities, have lots of fun and treat yourself to delicious dishes.
TURKEY GOLF PROPERTY
HELIOS VILLAS IN BELEK
Helios Villas is an exclusive development of luxury detached villas in superb location of Belek. This complex is a haeven for the golfer who would like to enjoy the peace and tranquility of Belek with beaches only 5 minute drive away and 12 superb golf courses within 10 minutes drive. The complex is situated frontline to the new Nick Faldo golf course.
BELEK PROPERTY FOR SALE
LUXURY GOLF VILLAS "PENELOPE VILLAS "
Marvellous development of 14 detached villas all built to the highest standards with a host of luxury features. These beautiful properties offer exceptional value for money and are an excellent investment; the villas have superb letting potential. Excellent location only 400 meter away from the beautiful Belek Beach Park with numerous leisure facilities. Located opposite of the new golf cource.
PROPERTY BELEK FOR SALE
SELENE GOLF APARTMENTS
Attractive new development with top quality finish located in the centre of Belek. The complex is ideally located within close walking distance of all the village amenities of Belek. Built to a high standard with many features including air-condition units and safe in each apartment. The golfers can benefit as well from putting green areas located within the site.
TURKEY GOLF APARTMENTS
OLYMPIAS COURT APARTMENTS BELEK
This is a stunning development with top quality finish located in the centre of Belek. The perfect place to enjoy relaxed lifestyle. Set in the beautiful Belek town, you are close to all the amenities you need, and just 1 km away from beautiful beach. The property also offers hot and cold air conditioning, safe, communal pool, car parking, gazebo and chipping green area.
MORTGAGES ON TURKISH PROPERTY AVAILABLE NOW!
Finally Turkish mortgages available for Irish, UK, Dutch, German and Belgian citizens. more information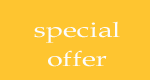 We are the members
of: